A partir de hoy y durante toda la semana (es decir, del 13 a 17 de septiembre, para los despistados) se estará desarrollando la sexta edición de la Ekoparty Security Conference en el Ciudad Cultural Konex, Buenos Aires, una conferencia única en su especie, lo que le valió el reconocimiento de toda la comunidad informática no sólo en Latinoamérica sino a nivel mundial. Esta conferencia se enfoca en la seguridad informática y tiene características que la vuelven única: 3 días de Trainings y 2 días de Conferencias, con un GetTogheter luego de la primer jornada de conferencias y un AfterCon Party al terminar la semana.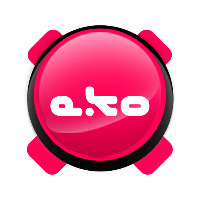 Ekoparty nació en el circuito underground de IT, ante la necesidad de un espacio de intercambio de conocimientos entre gente con conocimientos técnicos especializados en seguridad. Consultores, oficiales de seguridad, programadores, administradores de sistemas y entusiastas en general encuentran en esta conferencia un espacio único para reunirse, charlar, conocerse e informarse sobre los descubrimientos más importantes en la materia. En el año 2009, concurrieron más de 500 asistentes tanto del interior como del exterior del país, entre los 3 días de trainings y los 2 días de conferencias, contando con 15 prestigiosos conferencistas. Para esta edición, bajo el slogan "Que la sigan rooteando", se esperan más de 700 asistentes y se ofrece traducción simultánea ingles-español y español-inglés.
Tanto los trainings como las conferencias están a cargo de profesionales de la seguridad informática de renombre internacional; y los temas de las mismas van desde la seguridad de redes WIFi hasta exploits para cámaras digitales, pasando por lockpicking, un taller de construcción de antenas WiFi y wardriving (sí, literalmente van a salir en un vehículo a dibujar un mapa de las redes WiFi de la ciudad).
Pueden registrarse en http://www.ekoparty.org/registracion.php
La lista completa de trainings (del 13 al 15 de septiembre) que se realizarán en esta edición es:

Python for hackers, Sebastian Fernandez & Matias Soler (Immunity). Argentina
Breaking Windows, Agustín Giani & Franco Riccobaldi (Immunity). Argentina
Lockpicking & Physical Security - from novice to master in two days, Deviant Ollam, (TOOOL). USA
SAP Security in dept, Mariano Nuñez di Croce (Onapsis). Argentina
Web Testing & Exploiting Workshop, Andrés Riancho & Nahuel Grisolia (Bonsai). Argentina
Hacking y Seguridad en VOIP, Giovanni Cruz Forero (Base4). Colombia
Cracking Wi-fi, Cedric Blancher (EADS Computer Security). Francia
Opensource intelligence for pentesting, Chema Alonso (Informática 64). España
Modern Malware Reverse Engineering, Joan Calvet (ESET). Francia
Using Network Forensics for Incident Response and Malware Analysis, Gabe Martinez & Ray Carney (NetWitness). USA
Introduccion al cracking & anti-cracking, Ricardo Narvaja, Nahuel Riva, Ariel Coronel (Core Security Technologies).
Para más información sobre los mismos: http://www.ekoparty.org/trainings.php
La lista completa de conferencias (16 y 17 de septiembre) es la siguiente:

Pentesting Driven by FOCA Chema Alonso
Hacking, actividad de interés público? - Cedric Blancher
Sandboxing based on SECCOM for Linux kernel - Nicolas Bareli
Token Kidnapping's Revenge - Cesar Cerrudo
Historias de 0days, Disclosing y otras yerbas - Cesar Cerrudo
Virtually Pwned: Pentesting VMware - Claudio Criscione
Atacking VoIP?... un paraíso! - Giovanni Cruz
2x1 Microsoft Bugs: 'Virtual PC hyper-hole-visor' + 'Windows Creation Vulnerability (MS10-048)' - Nicolas Economou
Network-based detection of PE structural anomalies and linker characteristics - Gary Golomb
Wrong Way, the true story of a Black Hat - Michael Hudson
Jackpotting Cajeros Automáticos - Barnaby Jack
WPA Migration Mode: WEP is back to haunt you... - Leando Meiners & Diego Sor
iPhone Rootkit? There's an App for That! - Eric Monti
SAP Backdoors: A ghost at the heart of your business - Mariano Nuñez Di Croce
Entendiendo la vulnerabilidad en la implementación de Win SMB NTLM - Hernan Ochoa
Transferring files on isolated remote desktop environments - Hernan Ochoa
Distinguishing Lockpicks: Raking vs Lifting vs Jiggling and More - Deviant Ollam
Exploitando Cámaras Digitales - Alfredo Ortega & Oren Isacson
Payloads y la seguridad de aplicaciones Web - Andres Riancho - Lucas Apa
Padding Oracles Everywhere - Juliano Rizzo & Thai Duong
Hanging on a ROPe - Pablo Sole
Your life online: No more secrets Marty - Roelf Temmingh
Understanding the Low Fragmentation Heap: From Allocation to Exploitation - Chris Valasek
Para más información, visiten el sitio: http://www.ekoparty.org
Su blog: http://blog.ekoparty.org
Twitter: http://twitter.com/ekoparty